Cash in on the Advantages of UV-Curing!
Offset UV Coating
Quality Advantages


UV varnishes and laquers provide naturally higher gloss and rub/scratch resistance than conventional-dry coatings.

• Save Money
• Maintain Productivity



The right UV coating allows printers to use less expensive paper (or plastic), yet maintain quality and productivity in a fierce market.

Get Started with POSI-CURE



Innovative Machines POSI-CURE system is a conveyorized roll-in-place unit that handles the UV curing/drying process. The POSI-CURE can be designed for most any offset press (or litho, or flexo).

Why Choose POSI-CURE?



The Posi-cure system costs much less than an in-press design. With an in-press system, the extra cooling equipment required to protect your presses mechanisms from the uv lamp heat add to the cost. Our simple, roll-in-place design avoids this extra cost without sacrificing performance or quality.

Why Choose Us?



We are experienced, dedicated and professional. Offset-UV-Printing.com is a collaboration Innovative Machines Inc.

Innovative Machines- Design/Manufacture
Since 1989, Innovative Machines has taken pride in the manufacture of quality curing systems and printing equipment. The expert staff at Innovative Machines utilizes modern CAD design and CNC machining to produce world-class curing equipment.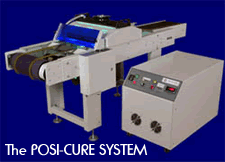 A notched-conveyor uv-cure system custom-outfitted for uv integration with an offset press.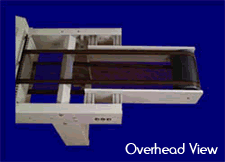 Our specialized notched-infeed design allows the conveyor to fit into most offset, litho and flexo presses.